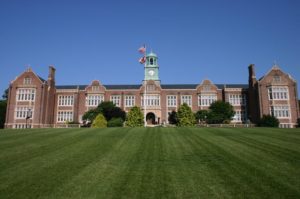 In 2011, the Maryland General Assembly passed SB 167, which grants in-state tuition to illegal aliens.
In-state tuition would be granted provided that illegal aliens or their illegal parents pay Maryland taxes and attend high school for 3 years.
The bill is better known as In-State Tuition for Illegal Aliens.
Now, Progressives in Annapolis want to remove the requirement that illegal aliens pay Maryland state taxes to receive in-state tuition! HB 1536 seeks to remove all barriers for illegal aliens to receive in-state tuition.
If you have ever wondered why college tuition is so high in Maryland, then look no further.
Progressives put illegal aliens before Marylanders!
---
More Corruption in Annapolis
Former Del. Michael Vaughn was confronted with taking cash bribes by the FBI in Operation Dry Saloon.
Now, former Del. Vaughn has been convicted of those charges.
He received thousands of dollars on multiple occasions in exchange for his votes on liquor legislation.
Annapolis Progressives engage in corruption to advance their agenda!
---
Yours In Service,