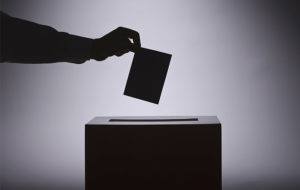 A longtime goal of Progressives is to permit same-day voter registration & voting.
HB 532 allows a person to register and vote the same day at any polling precinct in the state. The bill is a constitutional amendment and will be on the ballot in Maryland this November.
An amendment was offered that would require photo identification for every Maryland voter. It was quickly voted down along party lines.
Progressives are promoting same day election fraud!
---
Field Trips for Felons
Convicted criminals are using a loophole in Maryland law to escape from incarceration.
Over a decade ago, legislation passed allowing dangerous convicted felons with addictions to leave prison early and enter treatment facilities.
Many treatment centers are not secure. In the past 5 months, nearly 30% of convicts placed into treatment centers went missing.
Governor Hogan introduced legislation to make violent offenders serve their sentences before they can enter treatment.
It's time we put public safety over political correctness.
---
Yours In Service,